Holiday Book Picks
Fiction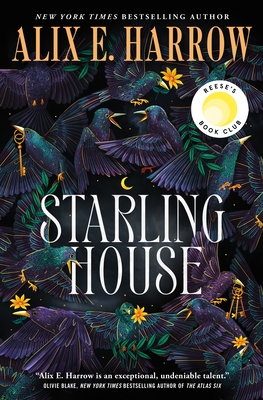 Starling House
By Alix Harrow – Publisher: Tor Books
There are many reasons to read Alix E. Harrow's Starling House, for it is both resoundingly entertaining and profound. The psychological underpinnings of haunted houses and cursed communities are dealt with powerfully without veering into allegory. The book's monsters are tethered to forces that strongly echo within and surprising narrative choices will keep the reader on their literary toes.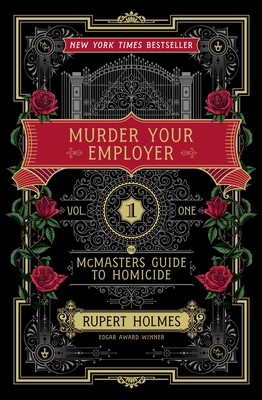 Murder Your Employer
By Rupert Holmes – Publisher: Simon & Schuster

This book will delight anyone who enjoys a good helping of farce or dark humor. Reminiscent of Evelyn Waugh, Murder Your Employer spins a tale rooted in the literary and cultural norms of the era in which it is set, the 1950's, and yet it is subtly imbued with a more modern moral compass and sense of power dynamics. A source of great pleasure, Murder Your Employer is in fact not in the least bit dangerous. Why, I've noticed that two of my booksellers have been reading it avidly and nothing untoward has ensu… (Meg and Isabelle here. Unfortunately, Kenny was unable to finish writing this summary due to some exquisitely foreseen circumstances.)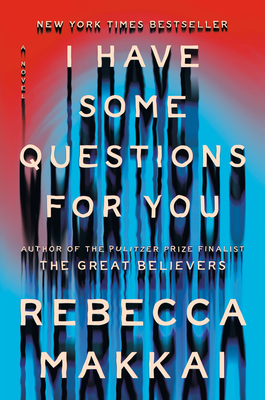 I Have Some Questions For You
By Rebecca Makkai – Publisher: Viking
Yes, Rebecca Makkai's I Have Some Questions for You has all the best qualities of an immersive literary thriller, untangling a long-past boarding school murder replete with professors, podcasters, and overlooked suspects. Yet, what carries this book beyond its well-crafted characters and gripping plot is the murky undercurrent of questions that it poses. How does imperfect memory guide the hand of the present? What is the instinct that lures us towards tragedy, the impulse to insert ourselves into the story, how far will we go to satiate our hunger for resolution? The echoes of this book ring out long after the final page.

The Last Ranger
By Peter Heller – Publisher: Knopf
The Last Ranger by Peter Heller is a stand-alone novel set in Yellowstone National Park. Heller—as readers of his previous books such as The Guide, The River, and The Dog Stars are aware—combines engrossing wilderness survival narratives with exceptionally appealing characters. His books engage the heart. The Last Ranger is filled with unexpected moral nuance and a deeply likeable lead character. I believe it is his finest novel since The Dog Stars and a great starting point to experience this terrific writer
Non-Fiction

Unruly
By David Mitchell – Publisher: Crown
How much fun is the history of British monarchs in David Mitchell's witty and incisive hands? Edifying and entertaining, Unruly is an absolute treasure, and the perfect gift for anyone inclined to appreciate history and all the peculiar foibles attendant on ordained power.

The Underworld: Journeys to the Depths of the Oceans
By Susan Casey – Publisher: Doubleday
Susan Casey, author of that highly-engaging exploration of giant waves, aptly named The Wave, returns to the sea in fine form with The Underworld: Journeys to the Depths of the Ocean. Casey's skill at arranging multiple narratives around a single subject is employed to great effect in her, umm, immersive new exploration of a fascinating topic.
Picture Books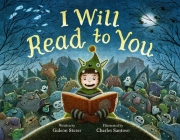 I Will Read to You
By Gideon Sterer – Publisher: Little Brown Books
This tale of a young boy who seeks out the monsters in the forest to read them a bedtime story is an enchantment. Charles Santoso's superb illustrations dynamically complement Gideon Sterer's vibrant text. I Will Read to You wonderfully captures the joys of shared reading, making it a sweet irony that young readers will want to have it read to them over and over (and over) again.

Ten Word Tiny Tales
By Joseph Coelho – Publisher: Candlewick
This book is pure genius. It is also a fantastic writing and illustrating prompt! Author Joseph Coelho crafted ten tiny tales, each one being a ten-word story. Here are three examples: 1. "Invite me in," she says outside my tenth-story window. 2. The second giant came crashing out of the white cliffs. 3. We buried her on Wednesday, again on Thursday, and Friday.

Very Good Hats
By Emma Straub – Publisher: Rocky Pond Books
This illustrated children's book by an acclaimed novelist, appears to effortlessly traverse an often fraught transition between writing adult fiction and writing children's picture books! Novelist Emma Straub serves up an absolutely delightful book for children that is happy in every sense of the word. Come have a look – it is a perfect holiday gift.
In Every Life
By Marla Frazee – Publisher: Candlewick
In Every Life is a singular treat! The structure is a universal idea written above a group of illustrations, followed by a breathtaking, unifying illustrative spread. It seems impossible for this idea to be entirely new, but in my many years of picture book buying I have not seen it before. The freedom accorded to readers of all ages is magnified by the impact of the images gathered together and then reimagined as singular. Truly it must be held in hand to be appreciated."
Holiday Books

How Does Santa Go Down the Chimney?
By Mac Barnett, Jon Klassen – Publisher: Candlewick
Mac Barnett and Jon Klassen, those titans of whimsy, teamed up to produce an absolutely charming exploration of Santa's relationship with chimneys. The book's deadpan tone and marvelous illustrations convey a magic and wonder made more touching and enduring by being handled so seriously.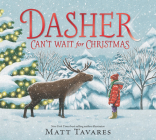 Dasher Can't Wait for Christmas
By Matt Tavares – Publisher: Candlewick
Award-winning Maine author-illustrator Matt Tavares follows up his beloved holiday picture book, Dasher, with an equally sumptuous and moving sequel: Dasher Can't Wait for Christmas.
If you love Dasher, don't wait to, umm, dash in to get your hands on this sequel.
Maine Interest

Lost, But Found, An Upcountry Life
By Bob Kimber – Publisher: Downeast

No local writer embodies the experience of living in central Maine quite like Bob Kimber. His wry, self-effacing depth, his warmth, his kind, yet penetrating humanity, and his elegant style are everywhere evident in this fine retrospective. Lost But Found makes fresh our own familiar landscapes through Bob's skilled and knowing writing.

Maine Home Cooking
By Sandra Oliver – Publisher: Downeast
Food historian Sandra Oliver, has produced a terrific new cookbook which is based on submissions sent to her by readers of her Bangor Daily News column "Taste Buds." Oliver selected the recipes, arranged them thematically, and then added the history behind the food. Fine photographs complete this truly exceptional book.
Illustrated Books

The Magicians
By Blexbolext – Publisher: Enchanted Lion Books
The Magicians is a unique illustrated tale. Even its design and paper are unexampled! Translated from the French, this story of magic and adventure offers a depth and scope of beguiling strangeness, rewarding vistas and narrative landscapes. Stop by the store and explore this one for yourself!

I Must Be Dreaming
By Roz Chast – Publisher: Bloomsbury

Comic artist Roz Chast is at her best in I Must Be Dreaming! This exploration of the somnolent landscape is filled with Chast's humor, insight, and imagination. Will reading this book affect your own dreams? It's so worth finding out!
Middle Grade Fiction

The Swifts: A Dictionary of Scoundrels
By Beth Lincoln – Publisher: Dutton
The Swifts is one of those rare and unlooked for manifestations, a wholly original middle grade novel, that will be enjoyed by word lovers of all ages! If you yearn for something novel in your novels, you will be very glad for The Swifts: A Dictionary of Scoundrels. The story is built around a family for whom words and etymology are a determining force of character, except that young Shenanigan Swift will have none of it.

The Lost Library
By Wendy Mass, Rebecca Stead – Publisher: Feiwel & Friends
Wendy Mass and Rebecca Stead—the creators of Bob, that wonderful novel for young readers— have teamed up again! Their latest, The Lost Library, is another tale of surprise, wonder, imagination, and growth. When a little free library appears out of nowhere, its books open up a mystery that eleven -year-old Evan is drawn into solving. Brimming with warmth and discovery, The Lost Library is a book that every child will love finding themselves in this holiday season!
Young Adult Fiction

Curious Tides
By Pascalle Lacelle – Publisher: Margaret K. McElderry
Curious Tides is a terrific story with intricate plotting, an atmosphere steeped in dangerous possibility, and dark academia at its best. And then there are the tides. Untethered from their traditional role as a regular and rhythmic force, the inscrutable tides make this a story whose narrative pulses with the magic it describes.

The Probability of Everything
By Sarah Everett – Publisher: Harper Collins
You'll never find a book harder to discuss without spoilers than The Probability of Everything. But here goes: It makes brilliant and novel use of an unreliable narrator, who is also insightful and resilient. By tightly maintaining focus on this extraordinary young narrator, the story extends from the personal to the cultural and communal. This is a rare, exceptional and memorable story.
__________________________________________
Whatever gifts you choose to share with your loved ones, make sure to purchase them from the stores which share a community with you.
Kenny Brechner is the owner of Devaney Doak & Garrett Booksellers in downtown Farmington. He can be reached at kenny@ddgbooks.com or online at www.ddgbooks.com.