Something great has come to Farmington and its name is The New Commons Project. What is the New Commons Project, you ask, and what makes it better than the old commons? First let's check on the Project's definition of commons.
" A commons is something that belongs to all of us, a communally held resource from which no one can be excluded and for which we are all responsible. At the New Commons Project, we believe that art, literature, and ideas are a commons."
Fair enough but what is the New Commons Project exactly?
"The goal of the New Commons Project is to build a cultural commons for our community at University of Maine at Farmington and for the state of Maine: a collection of 24 cultural works* chosen by our community, for our community. Once the works are selected, we'll come together in a variety of ways, on-line and in-person, to study, discuss, and create around these works."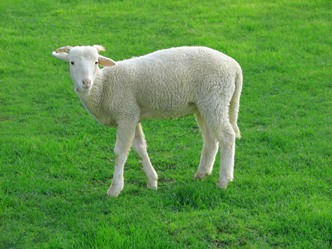 Now if you are a sheep or a cow you might be prone to thinking that the old commons, which were literally a shared parcel of grazing and farming land, were more to the point, but community minded booksellers will be quick to grasp the great value of this new kind.
The New Commons Project is the brainchild of poet, UMF Professor, and friend of the store Kristen Case.** Kristen's idea of building community by engaging together with one creative work each month has now, due to successful grant writing, become a robustly funded reality. Chosen works will be widely distributed, and every effort to have multiple means of interaction within the community, and with its creator will be arranged. A fun thing about the Project is that submissions are being taken strictly by videos made by community members. Knowing DDG's penchant for video making, Kristen asked us to make a New Commons Project video submission to help get the ball rolling. We actually pitched two books at once. Here it is!
Kenny Brechner and the Staff of DDG Nominate 2 Books about Resurrection! from The New Commons Project.
"* We're interpreting "cultural works" broadly: novels, plays, poems, graphic novels, essays, paintings, songs, symphonies, albums, films, videos, performances, philosophical treatises, scientific works, manifestos…you get the idea!"
**Here is a little bonus interview with Kristen herself to clarify a few points raised above.
Kenny: We'll start out with a hard-hitting, incisive question. What makes the new commons better than the old one?
Kristen: The "new" is really to put the emphasis on what we need as a community now. Which is different from what we might have needed 30 or even 5 years ago. That doesn't mean new works, necessarily, it just means works that speak to this community in this historical moment.
Kenny: When you reflect on the New Commons Project do you ever think… "woah, I'm so brainy"?
Kristen: Uh, no, Kenny. I never think that. But I do often think, "woah, I'm so lucky."
Kenny: Any advice for people in other communities who are feeling jealous of The New Commons Project?

Kristen: Well, if those communities are in Maine they shouldn't feel jealous because the project is state-wide! And if they aren't in Maine, they can participate via the digital commons that we'll be building to showcase these works, which will be available to anyone. Maybe more importantly, though, I think that conversations about the cultural works we value and what they mean to us, both individually and collectively, can and do happen everywhere. Which is something to celebrate.