Difficulty and importance often go hand in hand. It's true of sporting events, of course, but it is also true of interpersonal topics. Consider why the two Dr. Hickeys are so revered in our community. Bearing that in mind I am writing to invite students and community members from around our area to get together and talk about a terrific book dealing with the issue of consent in a college campus setting, one which is very applicable to 8th through 12th grades as well.
This will be a reading group led by Maine author Maria Padian. Maria's book Wrecked is just fabulous. It is a nuanced account with superbly realized, realistic characters, and a compelling story-line. This is a book made to be discussed.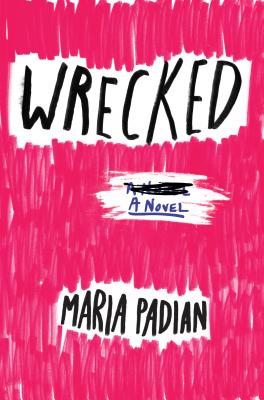 Wrecked deals with allegations of sexual assault made by a college freshman at a party. It involves multiple perspectives, complex social and political issues, and is conveyed by spot on first person narrators. The actions of the investigators, campus organizations, the accused and the accusers, are presented in a finely rendered manner which conveys both human complexity, integrity, and the capacity for self deception, and abuse. It is truly a great book on an important issue. I hope anyone interested is able to join us at DDG Booksellers on April 25 at 6 p.m. If you would like to learn more about the book or the event please me a shout.